GOĒ OIL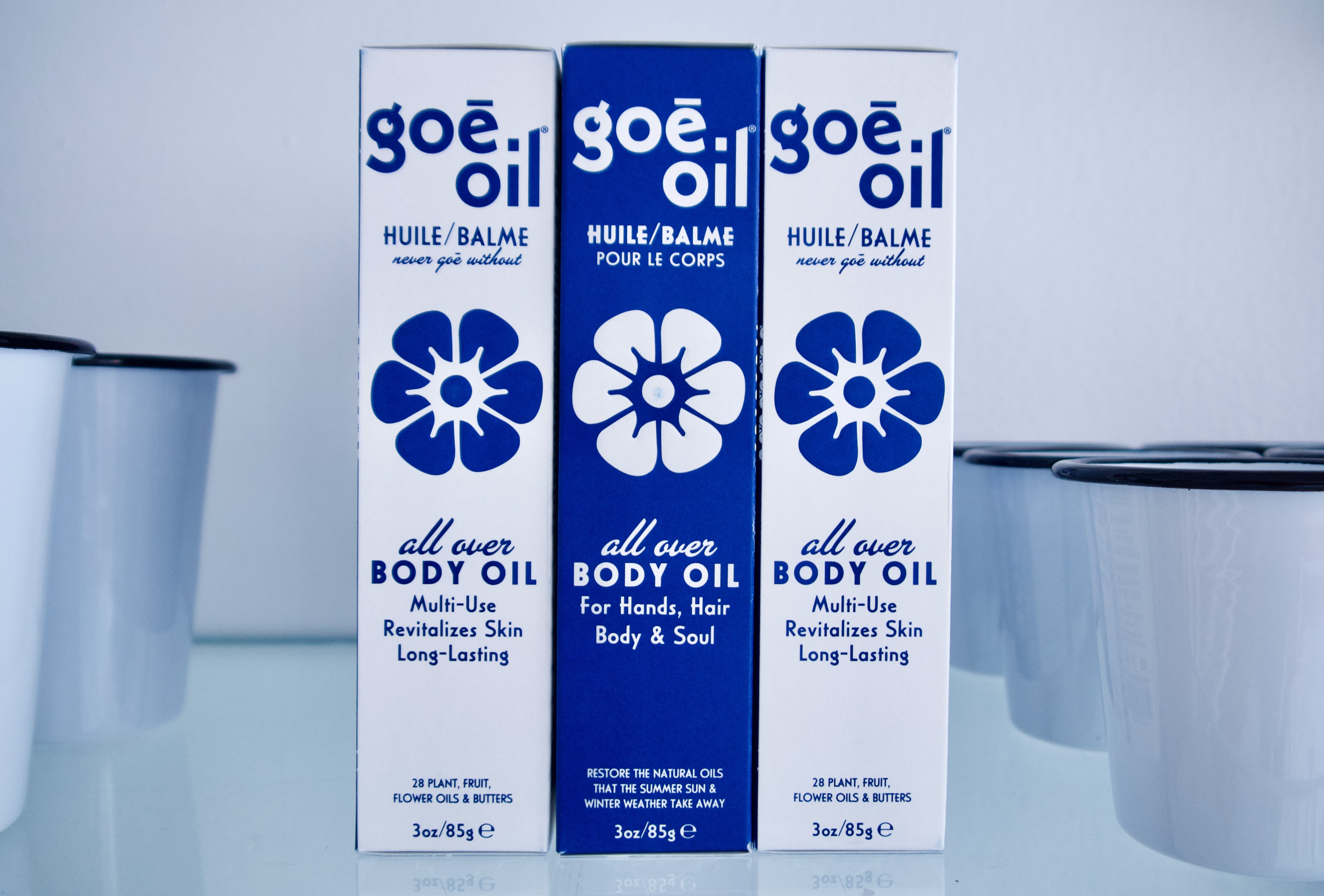 I use GOĒ OIL daily. It's great for my florist hands and makes my crazy hair look better. It's scent is a real mood lifter. I've used it for so many years and love it. All details below copied from Jao Brand website.
SEMISOLID ALL OVER BODY OIL
For hands, hair, body and soul. Lighter than a body butter, longer-lasting than a moisturizer, absorbs quickly. This intricate combination of 28 plant, fruit and flower oils and butters restores the skin's natural moisture balance. With omega and phytoceramide rich 
Rosehip, Hemp, Meadowfoam and Rice Bran Oils; vitamin packed Avocado, Grapeseed, Mango and Pumpkin Seed Butters and Jojoba Oil to replenish sebum. Lightly scented with Monoi from Tahiti, Jasmine Sambac Absolute Oil, Bergamot, Lavender, Clary and Palmarosa. 
A cult favorite. You will never 
Goē
 without.


FACE
Eczema - help with rough patches and dry skin
Chemical peels - soft, fresh, moisture drenched skin & redness gone
Chapped nose - soothe runny nose redness
BODY

Soften - head to heels, arms, elbows and knees 
Shaving - just a touch on legs in shower for a smooth shave
Aftershave - calm and soften skin with no irritation or stinging
MAKEUP
Makeup - mix with makeup for velvet finishes and gorgeous skin tones
Eye makeup remover - put a dab on a cotton swab
HAIR STYLING AID
Thick & curly hair - put a small bit in your hands and rub it through damp hair (especially on the ends) then towel or air dry
Straightening - use a small bit before you flat iron or blow dry
Dry Hair - smooth onto dry hair to tame flyaways and add lustre 

Damaged - rejuvenate dry, damaged or dyed hair
Bald - make your head sparkle!